Professional Web Designers
Whenever you need a website designer to create a site or improve your online visibility to potential and existing clients, come to us. We have a team of website professionals ready to tackle any website design task.
Corvus Consulting has been around for several years, providing website consultancy services to clients. To make this possible, we choose to only work with qualified web designers. That way, we're able to make guarantees to our clients that we're sure we can meet based on the skillset of the individuals within our team. We leave no stone unturned to ensure your satisfaction.
Get Your Website Designer Today
Professional Designers Always Available
Fill in the contact form with as much detail as possible and our professionals will reach out to you soon
As a website design company, clients can expect a variety of top-rated services from our team. If you're a new business owner, choosing to work with us means you'll get more than a website. As you describe what your site will do, our website designer will be able to see your business strategy. That way, you'll both be on the same page about what's necessary so that they can offer additional tips to make the site exceptional. Besides that, you'll also get development and marketing tips that you can continue to implement long after we create your site.
Regardless of whether you need web designers Canada or from another part of the world, we have what you need. Our team is made up of professionals from around the world working remotely. That way, if you feel you need someone that can relate to what your brand offers based on their location, simply make the request. Our goal is to ensure you have a hassle-free experience throughout the website creation process.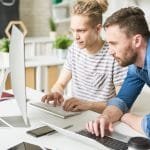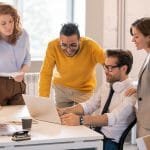 Qualified Professional Web Designers
Trained, Certified, And Competent Web Designers