Website Development Made Easy
Growing your online presence is easy when you have the right team. We can make your journey to online dominance easy with premium web development, SEO, and web design solutions for your business. Hire a result-oriented UX designer, developer, SEO, and digital marketing expert that can help grow your brand.
We provide one of the most outstanding website development services available. By fully utilizing cutting-edge technology, we guarantee above industry-average results and growth. Amidst intense competition for online visibility by millions of global brands, you need a team that understands the trends and exploits opportunities. Here we are.
The backbone of our web design service is our engagement-boosting UX design. But, what is UX design? User experience design fully focuses on ensuring that customers have a meaningful experience on your site, guaranteeing conversions.
Winning is a choice. Contact us today.
Would you like to speak to a leading website design company?
Most people try to hire a web developer without considering a most important question – what does UX stand for? User experience isn't just about throwing fancy icons and colours on your site to make it look beautiful. A good UX design gives your business a strong competitive advantage in attracting new customers and retaining them. With a proper UX design, you get more intuitive features that ensure visitors to your site engage and navigate with ease.
Efficient, Scalable, and Cost-Effective Software Solutions
Thanks to our vast experience in the tech space, we possess a thorough understanding of how challenging it is to build reliable web solutions on a budget. Our team of experienced developers can work with you to build a unique software solution without breaking the bank. Best service. Best price.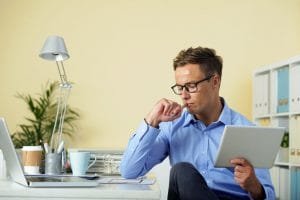 We are a web development firm with cross-industry expertise. We've worked with innovative start-ups and household names to build interactive websites and mobile apps with intuitive features.
Our approach puts key metrics at the center of the development process. We clearly state our goals and objectives and ensure your project meets them.
By taking the metrics approach, we deliver results. We understand that the success of our project is majorly determined by how effective it is in meeting the desired objectives. Our team of experts will work tirelessly with you to ensure that those goals are met.
Our team ensures we develop and deploy your website development project to meet your requirements.
They made the development process painless and exciting. We explained our problems to them and they paid close attention to our requirements. We got a beautifully designed website with great functionalities.
My firm experienced several challenges with our old mobile app. Our clients complained of difficulty in navigating the platform and unexpected crashes. We consulted with the team of experienced web developers at Corvu Consulting, and they simply delivered.
They gave my travel blog a face-lift with a more sophisticated design and user experience. I loved how they communicated with me throughout the development process. They listened to my challenges and put my readers first. They've also provided maintenance support when needed.
Why we are the best website development experts
Our team is a perfect blend of skill and expertise
As a certified Microsoft Gold Partner for Application Development, Corvus Consulting is trusted by several notable brands to build software of the highest possible standard as prescribed by Microsoft.
The bulk of our team is Cyber Essentials Plus Certified. Thus, we not only build stunning websites that sell, but protect your business against possible cybersecurity threats as well.
Talk to us today if you need a website design company that listens to your needs, puts your end-users first and builds with you at scale. Our team of experienced web developers ensures every functionality is intentional, contributing to the overall performance of your application. By hiring us, you are also guaranteed technical support and maintenance for your website.